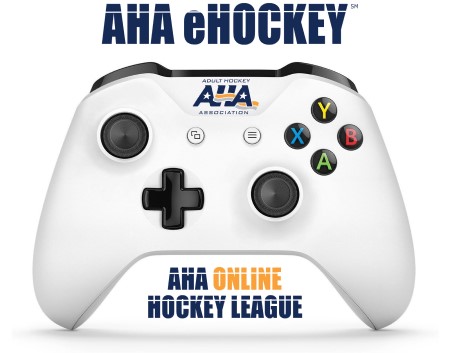 Join our eHockey league this Spring for the opportunity to stay connected and have some fun! Register individually or with a small group. All skill levels are encouraged to join!
• Free of charge
• Open to AHA players, their family, friends and anybody interested
• Play NHL 20 with and against fellow AHA players in EASHL
• Sign up with friends, or individually and we will find a team for you
• 2 Conferences: Xbox One and PlayStation 4 players
• Skilled levels - beginners to hardcore gamers
• League games and playoff tournaments
• No Player Evaluations required
• The one AHA program where checking and fighting is allowed
• Virtual post game parking lot activities (because it's a beer league after all)
Don't have NHL 20 yet? Get it for 60% off now:
Xbox One
PS4
Fill out the form below to register!
Season 1 is currently under way.
To get in on the action for Season 2, please fill out the form below.
If you already participate in Season 1, you can register here.