Back for 2022, Summer League is expanded! More games and an earlier start in mid-May. Players can register with a team, group of players, or individually and we will place you with other groups to form a team. Below is information on the Program and how to get registered.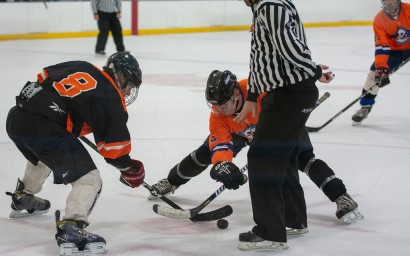 Program Features:
• Multiple skill levels, parity enforced at each level
• 90 minute ice times; Three 17-minute, stop-time periods
• No checking, safe and competitive environment
• Two USA Hockey certified referees at every game
• Scorekeeper, online stats, and box scores
• 14 Regular Season games plus playoffs (15 games guaranteed)
• Single-elimination playoffs for all teams
• Games played on Sun, Mon, Tue, Wed, Thu evenings
• Conveniently located arenas and early start times
• Jersey provided by AHA
• Season runs mid-May through late August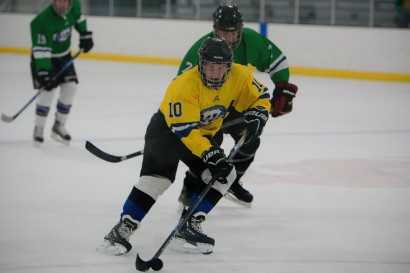 Registration Details:
• All new players to AHA must attend an evaluation session
• Players must be registered with USA Hockey (If you participated in the 2021-22 Winter League, you are currently registered with USA Hockey)

Register:
Registration is closed for the 2022 Summer League. Check back in Spring 2023 for Registration details for the 2023 Summer League!
FAQs:
I'm new to AHA. Can I register individually?
Absolutely! With the relaxed environment the Summer League provides, individuals are encouraged to register. Summer teams are generally made up of players from multiple Winter teams and provides new players to AHA to get on a team and perhaps find a team to play in the upcoming Winter Season. First, you will need to attend an evaluation session so that we can determine the most appropriate level for you to play in. Once you are registered and have attended an evaluation session, you will be assigned to a Summer team.
My Winter team is not playing in the Summer League. Can I still register individually?
Absolutely! Summer teams are made up with players from multiple Winter teams. This mixture of players allows you to meet new players in the league as well as promotes sportsmanship amongst the players in your level.
Can I register with other players?
Whether you want to play with Winter teammates or are looking to play with specific players, we can certainly arrange for you to be placed on the same team. Captains/organizers of summer teams should email registration@ahahockey.com with your roster.
When/where are games played?
Summer games are played Sunday through Thursday evenings, NO weekend games. Start times vary between 6:15PM and 9:30PM. The night your team plays will vary from week to week as the skill levels are not specific to a particular night. Most Summer games are played at the following rinks: St Louis Park, Richfield, Breck, Braemar, Highland.
How do Summer levels compare to AHA's Winter Tiers?
Please visit our AHA Skills Level page to see how levels compare across AHA Leagues.
Levels are subject to change based on registrations.
Is fighting/rough play allowed in AHA?
AHA is a non-checking league. Fighting is strictly prohibited. AHA promotes a safe environment for adults to play real hockey and does not condone rough play. Players that fight or get excessive penalty minutes are suspended. Refer to the AHA Rules Addendum for more information.
What equipment is required to play in Summer League?
Required equipment is: helmet with shield (full cage/shield is recommended, but half shield is allowed), breezers, shins, elbows, gloves, skates, and stick. Shoulder pads are optional but recommended.
Note: If you are new to the AHA and need to purchase new equipment we recommend you purchase black breezers and helmet. Black equipment is not required for Summer; we recommend black, however, in case you play on an AHA Winter team in the future.
What are the uniform requirements for Summer?
Unlike our Winter League, there are no uniform requirements. AHA provides a professional sublimated jersey for the Summer teams and helmets/breezers/socks do not need to match your teammates. Full equipment is required, however, including helmet with facemask/shield and breezers.
Where can I read more about the rules?
AHA games are played following the USA Hockey Rulebook. You should be familiar with the rules as well as the AHA Rules Addendum
What will my team name be?
The naming of the Summer teams has become a tradition in the AHA. League administrators convene at an undisclosed location to decide the theme for each Summer League. Upcoming themes are highly confidential and are not disclosed until the rosters are finalized. Previous themes have included:
• NHL team names
• Fish(es)
• Insects
• Rock bands
• US Presidents
• Cartoons
• Cereals
• Comic book villains
• Cars
• Tag-team wrestling teams
• Dogs
• Hockey Chirps
• MN High School hockey names
• NCAA hockey names
• As-seen-on-TV products
What will the 2022 Summer names be???
Contact the Registration Coordinator if you should have any questions.