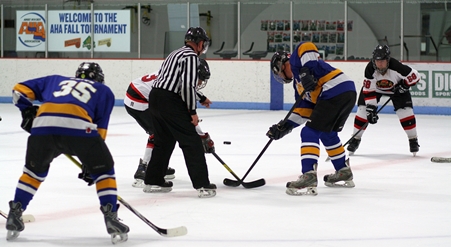 Tournament Highlights:
• Multiple skill levels, Beginner through Advanced
• October 6-8, 2023
• Bloomington Ice Garden, Bloomington, Minnesota.
• Each team is guaranteed three games.
• Championship games will be played on Sunday morning.
• Games will be three periods, 12-minute stop time.
• Games begin as early as 4:00PM on Friday.
• All tournament participants receive a free gift.
• Post Game Refreshments provided.
• USA Hockey sanctioned event.
• Full tournament details, including rules, available at the tournament.
Schedule:
2022 Twin Cities Classic Schedule
Registration Details:
• Cost: $995/team
• All players must be registered with USA Hockey
• All players must be 18 years of age or older by the start date of the tournament

Registration for the 2023 Twin Cities Classic is now closed.
For registration questions, please contact Registration@ahahockey.com
Fine Print:
• AHA is responsible for team and individual placement decisions and reserves the right to make placement decisions at any time prior to or during the tournament to ensure parity within skill levels.
• USA Hockey playing rules apply.
• Specific tournament rules and tiebreak procedures will be communicated to teams and displayed at the tournament venue.