AHA Players,

Real Hockey is back! We are very excited to let you know that the Minnesota Department of Health has updated its guidelines to allow for game play starting July 1! We have a lot of opportunities for you to get back on the ice this summer and fall and finishing the 2019-20 Winter League:
---
CLINICS
We have posted additional skills clinics for a great way to get back in hockey shape and brush up on your skills. Our recent clinic registrations filled up in less than 30 minutes so we strongly urge you to register right away. See below for our upcoming clinic offerings, registration will open Tuesday, June 23, 12:00 noon!
---
SUMMER LEAGUE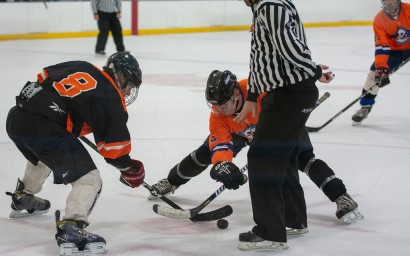 Summer League will start in mid-July, with playoffs wrapping up the season in late September. Talk to your teammates and get ready for a fun return to hockey! Registration details will be posted later this week.
---
2019-20 WINTER LEAGUE COMPLETION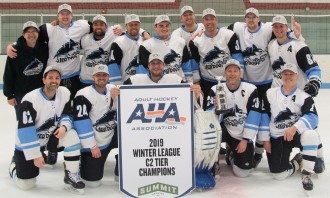 We are excited to resume the 2019-20 Winter League with remaining regular season games to be played in late September. Winter League Playoffs will be held in October. We are in process of finalizing details, watch for more information soon!
---
TOURNAMENT SERIES
AHA Tournament series is scheduled for original dates:
Twin Cities Classic – Bloomington; October 2-4, 2020
Duluth Classic – Duluth; October 16-18, 2020
---
UPCOMING CLINICS
Registration will open for the following clinics Tuesday, June 23, 12:00 noon.

Intermediate Skills Clinic:
• Two sessions to choose from
• Sessions limited to 19 skaters
• Sessions limited to 4 goalies
• Low 10:1 instructor to skater ratio
• Each session is two nights
• Ideal for C3 through B3 players

Session 1: Monday, July 6 & 13; 9:30pm; Breck
Session 2: Wednesday, July 8 & 15; 9:30pm; Breck
More Information
Overspeed Clinic:
• Four sessions to choose from
• Sessions limited to 23 skaters
• Low 12:1 instructor to skater ratio
• Each session is two nights
• Ideal for D2 through C3 players

Session 1: Tuesday, July 7 & 14; 7:30pm; SLP E
Session 2: Tuesday, July 7 & 14; 8:45pm; SLP E
Session 3: Thursday, July 9 & 16; 8:00pm; Highland
Session 4: Thursday, July 9 & 16; 9:20pm; Highland
More Information